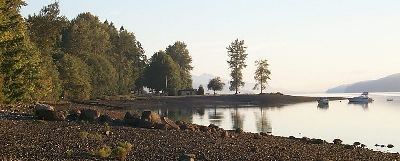 Law Office of Nancy J Lee provides caring, competent, and affordable legal services to clients of all ages. Nancy is an experienced attorney in Washington law representing and advocating for families and individuals just like you!

~~~~~~~~~~~~~~~~~~~~~~~~~~~~~~~~~~~~~~~~~~~~~~~~~~~~~~~~~~~~~~~~~~~~~~~~

Elder Law:
Includes Medicaid benefit planning for people who may require long term care; disability planning; and asset preservation when appropriate. Reviewing estate documents such as Trusts; Wills; Powers of Attorney, and Community Property Agreements to ensure these documents are working together effectively to meet your goals over time is an important service Nancy provides. She can advise you when it's time to update them as appropriate.

Disability Planning:
Includes young adults and older folks with disabilities who may be eligible for, or already receiving, state or federal benefits. This also includes estate planning for their families to ensure a person eligible to receive disability benefits is not unintentionally disqualified for benefits through good intentions. Nancy is an experienced drafter of "Special Needs Trusts" and third-party trusts, which can help enrich a disabled person's life while preserving eligibility for state and/or federal benefits.

Guardianship:
Includes helping families obtain a guardianship for a disabled child who is now an adult, or for senior people needing protection when other alternatives are not available. Nancy is also experienced in representing guardians who are required to report to the court periodically on the financial status and well-being of the person under their guardianship.

Probate or Estate Administration:
Includes helping people through the often-confusing process when a loved one has passed away: What is probate? When is a probate necessary? If a probate is not necessary, what should I do?

Estate planning:
Includes IMPORTANT discussions and decisions for people of all ages: Who will look out for my financial and health care needs if I should become suddenly ill? Who has the legal authority to act on my behalf? (For some financial assets, even a spouse does not have automatic authority to act on a person's behalf). How can I protect my children from my previous marriages if something should happen to me? What does it mean when I hear that Washington is a "Community Property State"? What about "Trusts", and how are they different from a Will?

~~~~~~~~~~~~~~~~~~~~~~~~~~~~~~~~~~~~~~~~~~~~~~~~~~~~~~~~~~~~~~~~~~~~~~~~

Everyone - young or senior (or somewhere in between) benefits from thoughtful estate planning. Above all, Nancy is dedicated to listening to your goals and concerns; and putting together an estate plan for you that accomplishes those goals. She takes the time to discuss your estate plan so that you can have confidence that your decisions about your own care and your estate are followed in the event of your illness or death.